Biography and Experience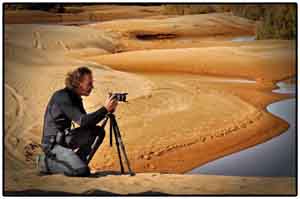 …I try to do my best... I'm curious and mainly I'm an enthusiast who seeks the pleasure in what he lives...living with simplicity...If I were born in Japan, I would have been named a "WABI-SABI" guy…
... I always loved watching old family's photos kept in a drawer that steadily I left upside-down ... then, like all teenagers, I started using one camera - taking shots during holidays (one 'Lubitel' 6x6 that someone donated to my father...), but it was when I was 17 (when a friend of mine involved me to attend a photography course) that the great passion for this Art started definitively. Hence, since I was 14, during whole period of school holidays, I worked for saving money and arrange my holiday trip… but during the Summer of my 18th birthday, I gave up my holidays with friends and I bought my first camera, one Nikon FM... I still remember the scent when I removed her from the box. I always thought that the career of Interior Architect and Photographer were affected each other ... and both inspired me the pleasure for 'Composition', the careful use of 'Light' and (last but not least) the desire to create something not only for plain aesthetic joy but modelling them into "Function"...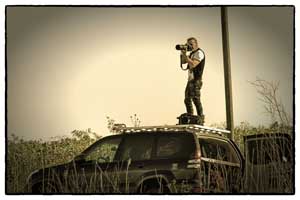 Every place has its own charm and point of attraction, I visited the Western Modernity and the rawness of so-called Third World countries...two sides of the same coin...our reality. Over the years, I constantly focused my interest about 'seconds' and that has matched with my inner maturity...I've always been more interested on man's primordial needs, denuded from any over structure; made by simplicity, natural shapes, sight's depth and daily rituals. As much farther away were the cultures that I met, as much more intense were the emotions that came out...as much surprise appeared during discovery of man's different shades of man exposed, as more fervour pulsed and still alive on my camera's click...
I always wished on a "wide" vision of the World and consequently I suffered looking into a restricted lens of my camera; over the years, I passed my photographer's phases using various tools offered by actual market, and during these years I avoided to prefer optical drives with whose I approached the subjects – as bizarre voyeurism – and finally to choose wide-angle lenses with larger angles, which allowed me to become part of the same scene. So, from super wide-angle, I landed using multi-shots sequences to compose – in order to get a wider vision of things as much as possible and without leaving anything out of scene; in one capricious composition sequence and almost on the edge of real...
I ever lived thinking about the Future, neither on the Past...It came always naturally thinking about the Present as something that will never cease... Although, I was always surprised having achieved what I was looking for. Therefore, with quiet pragmatism and great state of mind, I try to imagine the Future made by positive things – not only for me but mainly for others – people not obsessed about assembling own soul's immortality, but as a 'path of life' passed with the best of their capability.
Awards
17th China International Photographic Art Exhibition
Zhengzhou, Cina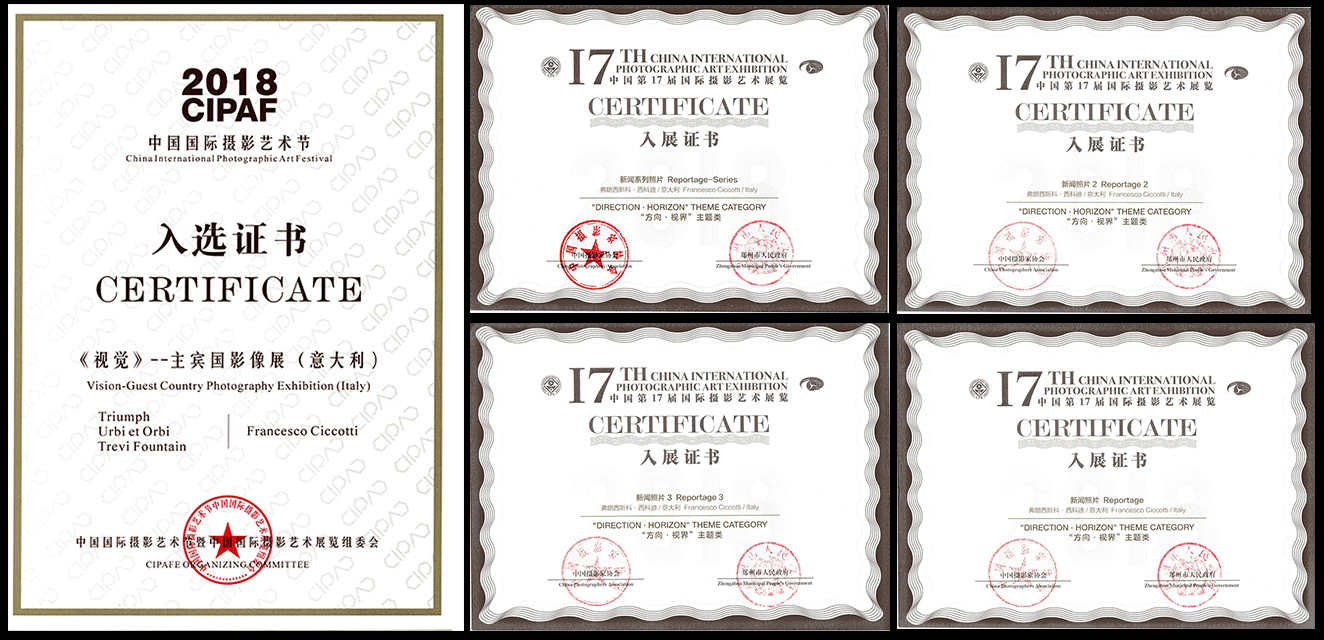 "It's Time"
ORVIETOFOTOGRAFIA
dal 10 al 12 March 2017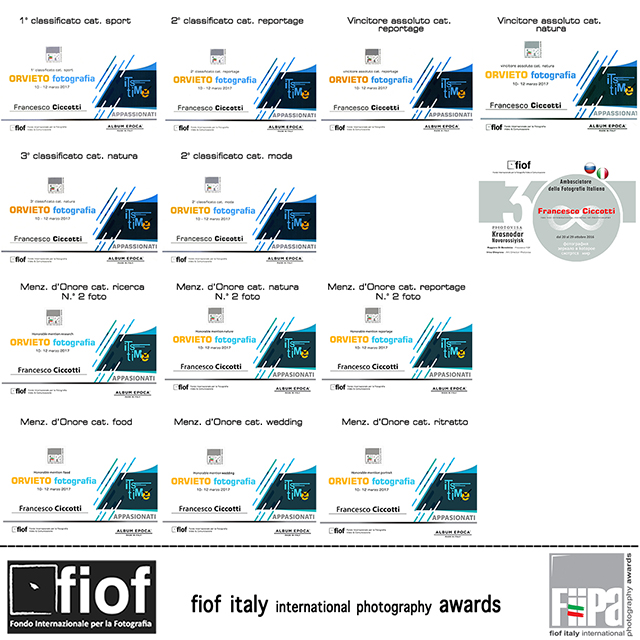 16th China International Photographic Art Exhibition
Zhengzhou, Cina
Selected for exhibition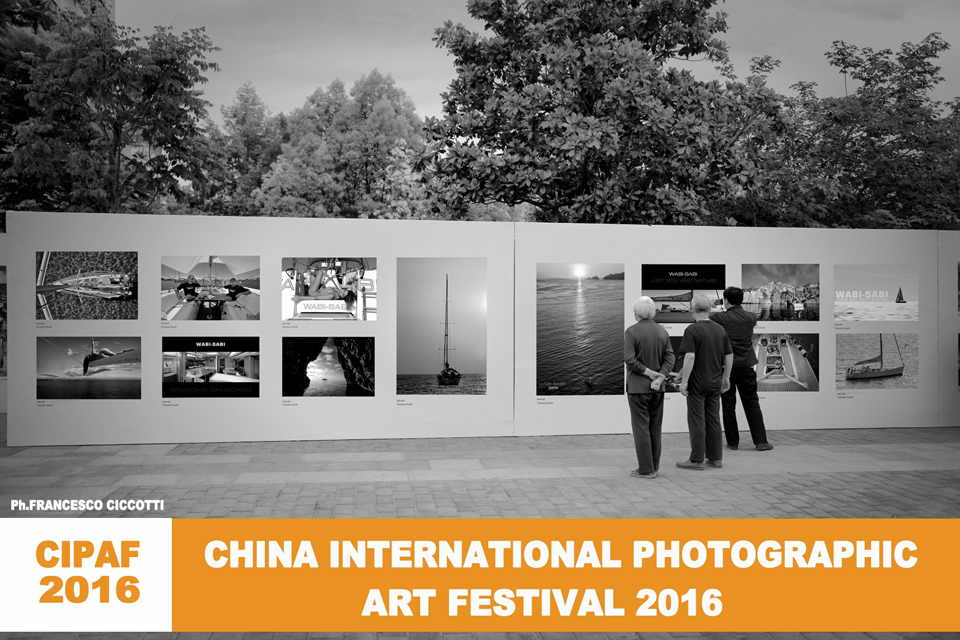 "MUTAMENTI
ORVIETOFOTOGRAFIA
26 - 28 February 2016
CAMBIARE È BELLO"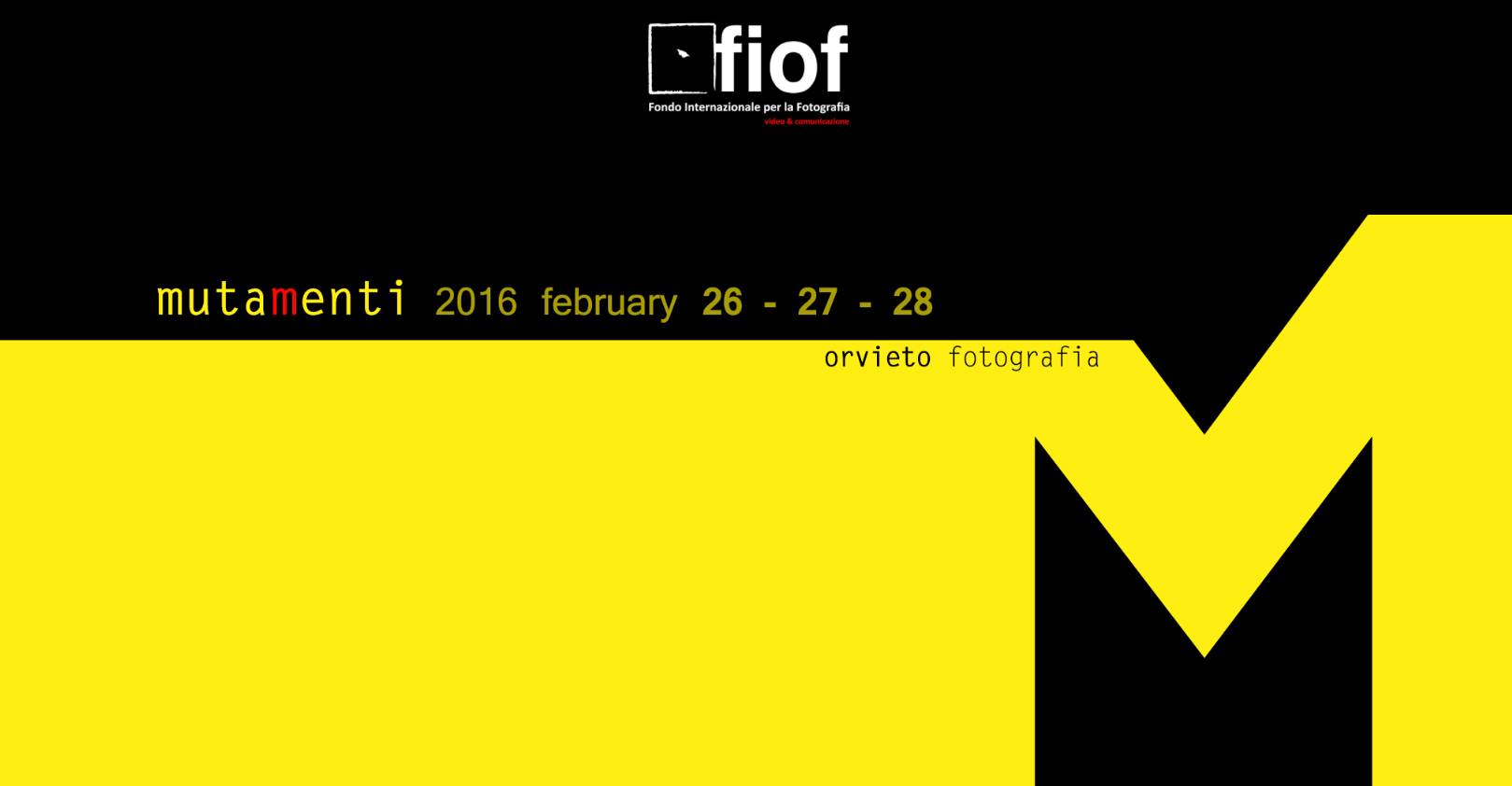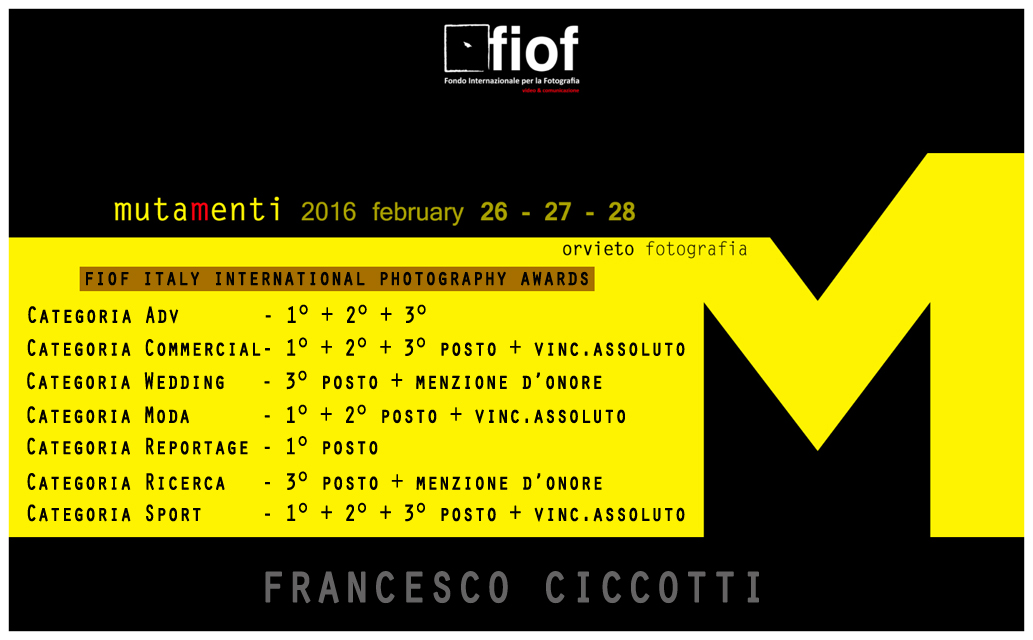 Ambasciata della Repubblica Araba d'Egitto
Ufficio Culturale