Photo Exhibition
"PanoramicaMente"
...as the human being mean to me one of the major interests to the emotional, cerebral and professional level, I have collected, over time, frames of various types of images, photos and especially of real life. My photographic experiences explored in various fields, ranging in different sectors...from nature to sports, from portraits to fashion, from the show to the architecture's photos...and it is in this area, in symbiosis with my parallel soul, driven by my mood for designer specialized in "internal", that the panoramic photography finds its common denominator, halfway between art, architecture and photography...
Contests
17th China International Photographic Art Exhibition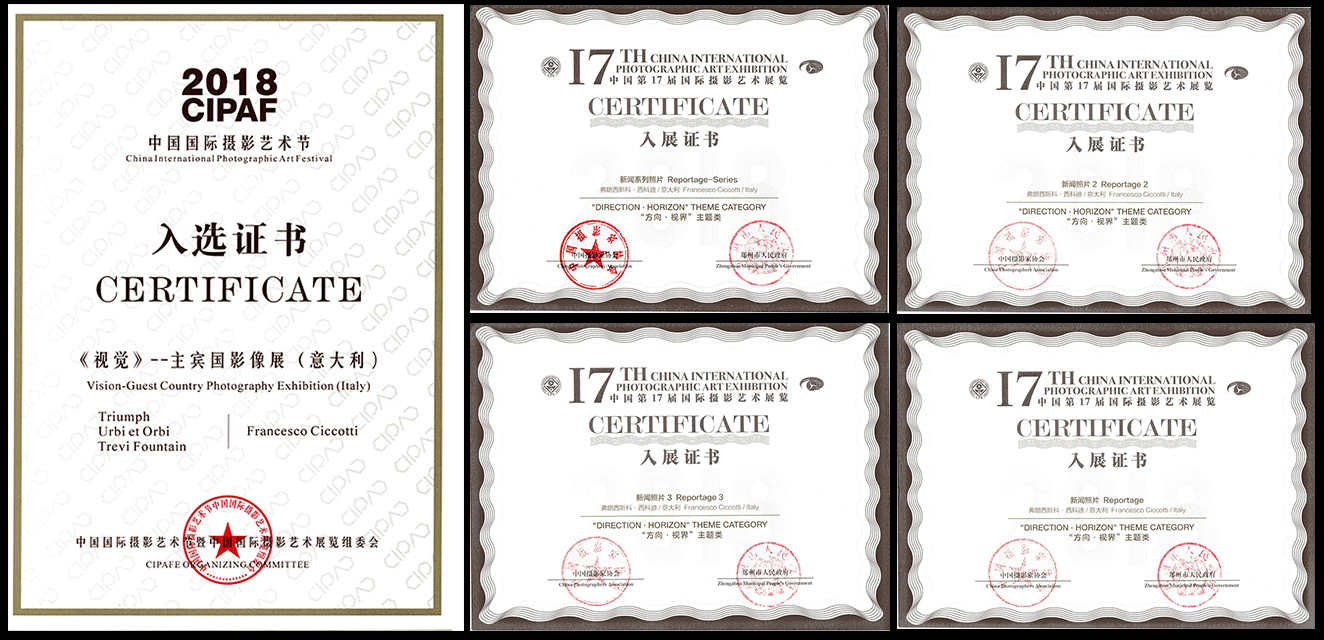 "It's Time"
ORVIETOFOTOGRAFIA
dal 10 al 12 March 2017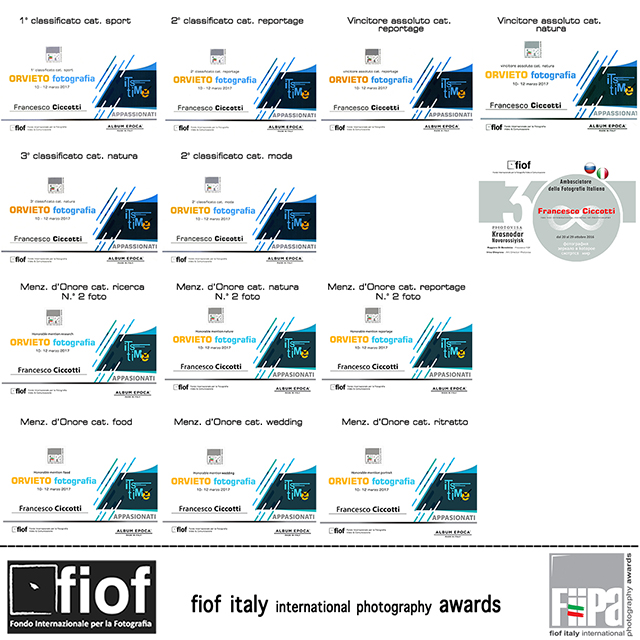 16th China International Photographic Art Exhibition
The Results of 16th China International Photographic Art Exhibition Disclosed
The 16th China International Photographic Art Exhibition received 55637 entries (series/singles) by 10167 photographers from 96 countries and regions. After precise appraisal by 18 judges from home and abroad, and the one-week online publicity from 30th Jan. to 5th Feb., 638 photos are finally selected. During the notification, the public were active to bring up questions and suggestions related. Based on the feedback, a serious review pertaining to the photos questioned was conducted. And 6 photos were removed because of voluntary discontinuation or violation against the relevant rules of Entry Conditions of the 16th CIPAE. The opening ceremony of the 16th CIPAE will be held in Zhengzhou, China's Henan Province on May 2016.
Francesco Cicotti Selected for Commercial category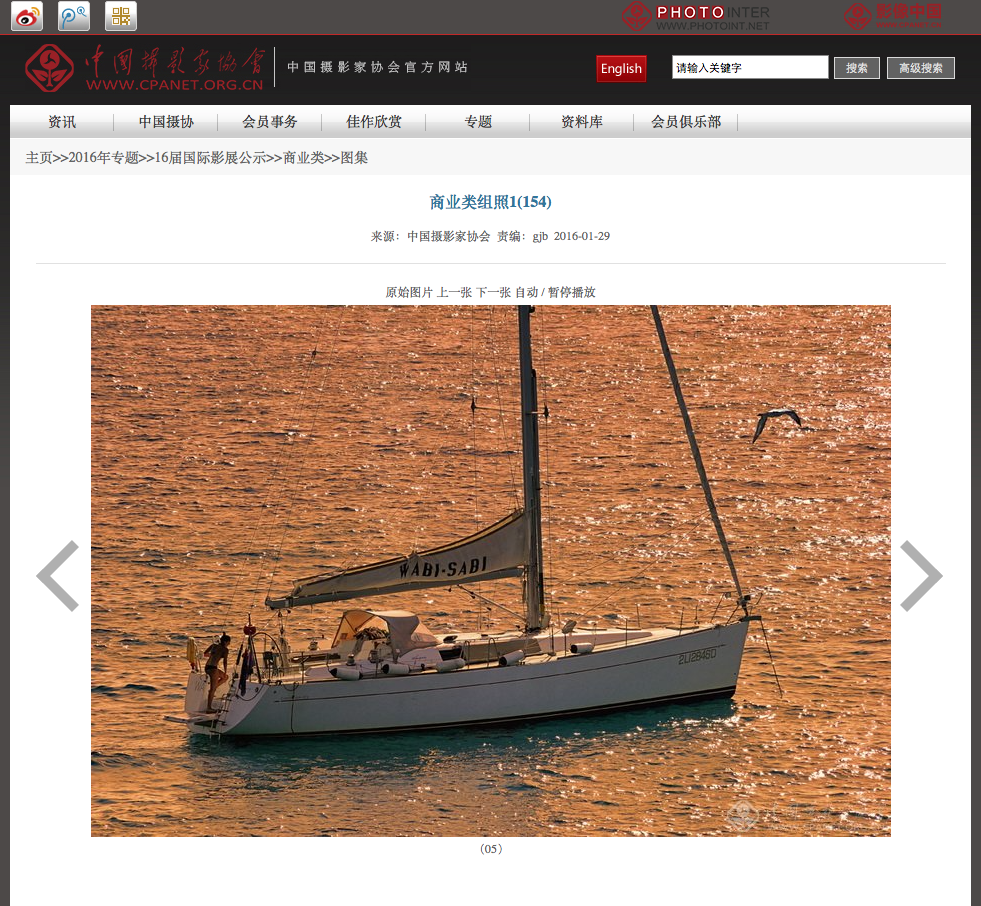 "MUTAMENTI
ORVIETOFOTOGRAFIA
dal 26 al 28 febbraio 2016
CAMBIARE È BELLO"